Save
Saved
Save
Z-lock
™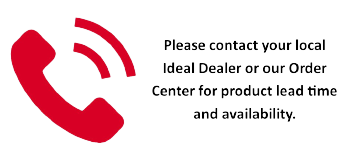 Z-Lock was developed for heavy-duty applications such as ports and streets. The interlocking "L" shape acts as an anchor, preventing twisting, tipping, or lateral movement when stressed. This design makes Z-Lock the ideal stone for large-scale mechanical installation. Z-Lock is a "Made to Order" item.
Please contact us or your local Ideal dealer for information on availability and pricing.
Features:
Dimensions & Coverage
| | | | |
| --- | --- | --- | --- |
| Z-Lock | 8 7/8″ W x 8 7/8″ L | 3 1/8″ thick | 2.41 pcs/sf |
Pattern options:
Placement of pavers into various patterns creates visual texture that augments the aesthetic characteristics of the shape, size and color. When choosing a pattern, it is important to know some have better interlock because the lines of the joints are interrupted at shorter intervals. This helps keep the pattern tightly woven and helps prevent them from spreading apart over time or when subject to traffic such as passenger vehicles on driveways.

While running bonds and basket weaves may be used for residential driveways, herringbone patterns provide the greatest degree of interlock. Stack bond patterns should only be utilized for applications limited to pedestrian traffic.

And remember, when ordering always allow extra for curved layouts.
DOWNLOAD PATTERNS
Applications:

Commercial/Municipal