We have conscientiously chosen to depict the style and setting of homes found throughout New England and hope that the pictures and images inspire you to create a home that you and your friends and family will enjoy for many years to come.
Your home reflects your unique style and taste. From a welcoming walkway… impressive driveway… relaxing garden patio… an outdoor room complete with barbecue and cozy firepit… sun-splashed pool deck… stylish landscape walls… a backyard paradise to enjoy with family and friends… we have the products that suit your style, taste and budget.
Although our colors are each beautiful on their own, we encourage you to intermix two or more to create custom blends that reflect your unique style, preference, and color scheme to complement your home. 
BORDERS, MOSAICS, BANDS AND INSETS
Accent your pavement by incorporating decorative borders and bands using complementary or contrasting colors, surface textures or shapes to reflect boundaries and zones. Create a conversation with mosaics or insets. It is the language of patterns and it speaks your style!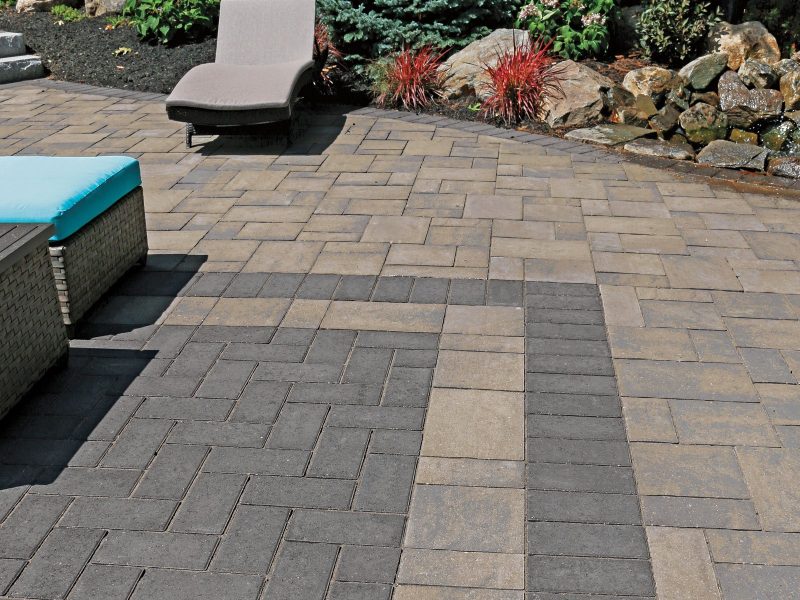 Find design inspiration for walls, outdoor living areas, poolside, walkways and patios, driveways, stairs, steps and columns, along with ideas for the use of natural stone and for commercial areas. Browse each of our projects to create the perfect outdoor space for you.